The department is pleased to introduce our new instructor this year, Professor Andrew Monti.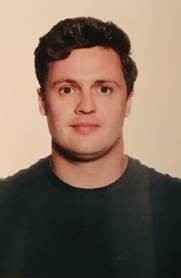 Andrew Alexander Monti is a media and communications subject matter expert. He completed his Ph.D. in Communication and Culture at Ryerson University, his Master of Arts degree at York University, and his undergraduate studies in International Economics and Management at Bocconi University. From 2014-2017, Andrew held the Edward S. Rogers Sr. Graduate School Fellowship in Communication & Culture and received the Ryerson University DCA award in 2018. His research interests lie in the areas of mass propaganda, advertising, and satire, and he has conducted research in several other disciplines, particularly biolinguistics, political economy, and humour studies.
Among other valuable experiences, Andrew edited the 2017 Canadian Linguistics Association Congress Proceedings and presented at 7 academic conferences in North America and Europe. In the past five years, he has taught a variety of courses at Ryerson University, Wilfred Laurier University, Conestoga College, Humber College, and the Italian Cultural Institute. Andrew brings a wealth of professional experiences in media and communication to his classes. Past professional activities include working as a legislative assistant at Queen's Park, as a TV news reporter at Omni News and heading Research & Communications at the Italian Trade Commission.
He will be teaching the following courses:
COMN 3150 Introduction to Research Methods in the fall
COMN 3100 Foundational Communication Theory in the fall
COMN 3101 Contemporary Communication Theory in the winter
COMN 4140 Communications Field Experience: Corporate and Cultural Industries, a fall/winter course.
Welcome, Andrew!