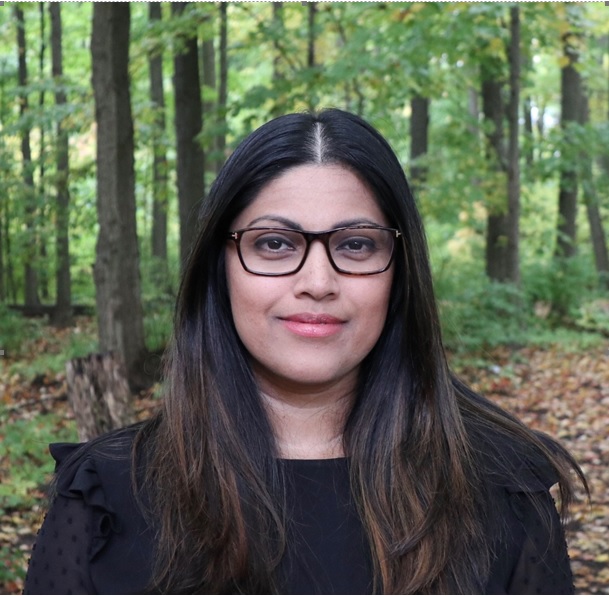 Maria Bernard
2005
PhD Social Work Candidate, York University
Youth Non-Profit Management, Program Development, Communications & Resource Development, Community Engagement
---
Upon completing my undergraduate degree at York, I pursued a B.Ed degree to fulfill my passion to work with and teach young people but then felt a strong desire to return to academia and therefore completed an MA in the School of Communications Studies and Journalism at Carleton. My thesis focused on Canadian multicultural policy and theory and sought to understand cultural identity formation through a discourses analysis of Toronto`s Tamil community`s radio talk shows. In part due to the knowledge and relationships I fostered through my research, I soon stumbled into youth non-profit work within a grassroots Tamil youth organization. I learned an immense deal and was able to utilize my critical thinking and communication skills to strengthen the capacity of various youth focused non-profit organizations in Toronto for over seven years. While I continue to be engaged in youth non-profit work, I am currently a PhD. candidate at the School of Social Work at York. My research engages in a Foucauldian analysis of radicalized youth participation discourses within the Ontario youth services sector.The Communications Studies program at York was a rich learning environment that pushed me to strengthen my critical thinking skills and more. As a first generation immigrant, I did not have the confidence or the social capital to pursue graduate studies. However, through the encouragement and gentle push from Professors such as Anne MacLennan & David Skinner, who helped demystify the academic world, I eventually found the courage to pursue graduate studies. I am grateful for the initiative that they and others took within the department to support my growth and success.I would recommend that students focus on strengthening their critical thinking skills and their oral and written communication skills. The ability to deconstruct complex issues skillfully in a restrictive time span and communicate it effectively to a diverse audience is an invaluable and sought after skill! So hopefully that helps motivate you for the next essay you have to write on McLuhan, Marx or Foucault!
Last updated October 2018
---
Meet the other Alumni...