Placement Organization:
Zenergy Communications
Position Title:
MARCOM Intern
Number of Possible Placements Available:
1
Working Site's Location:
Suite 103 - 276 King Street West Toronto
Company Bio:


Zenergy Communications is a busy, multilingual full-service communications and marketing agency serving a broad range of clients across several industries both locally and internationally. We live, think and breathe our clients' brands in order to understand their unique needs and ensure their ultimate and continued success.
We are a vibrant team of marketers, communications strategists, PR pros, and creators. We are passionate about brand storytelling, challenging the traditional, and building your brand to achieve awareness and bottom-line goals.
Job Description:

We are currently seeking a dynamic multi-tasker to handle a wide range of duties and responsibilities for our Team at our specialized boutique consulting firm based in downtown Toronto. The MARCOM Intern position is responsible for providing entry-level support for several of our account managers and the president. You will work on projects like client coverage reports, developing media lists, monitoring trends, reviewing publications, and some media relations and social media support.
The ideal candidate has a passion for business with excellent oral / written communication, creative thinking and problem-solving skills.
Responsibilities:

Strong ability to multitask in a fast-paced and open work environment with continuously evolving job responsibilities.
Enthusiastically tries new tasks and projects.
Proven ability to handle multiple projects at a time, while maintaining sharp and consistent attention to detail.
Working knowledge of Facebook, Instagram, LinkedIn and all other social media platforms and metric tools (preferred).
Excellent listening and interpersonal skills, professional and polite.
Strong verbal, written and organizational skills with exceptional time management.
Qualifications:

Proficiency with Microsoft Office suite, including Publisher.
Excellent job skills (e.g. punctuality, professionalism), while being comfortable working in a relaxed, informal work environment, with a wide diversity of community members, volunteers, service users, and staff.
• Proficiency with Photoshop would be an asset.
• Chinese Language skills would be an asset.
• Volunteer or employment experience in the non-profit or community sector would be an asset.
• Initiative and ability to work with limited direction an asset.
Additional Assets:

Our past placements have worked to develop a variety of print and electronic promotional materials for RTCC. We would like to build on their work, so experience with software which enables this work would be a strong asset. There is also the chance to build on initial work developing a series of promotional videos for RTCC, so a candidate with experience and strong interest in that area might also find this placement of interest.
Student Experience:

Alia Abbas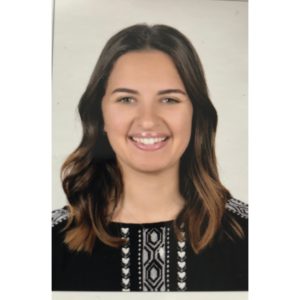 What kind of work did you do? Producing media coverage reports, attending events, developing and sourcing media lists, business development, researching business leads, monitoring trends, reviewing publications, media relations and social media.
What was your overall experience?
My experience at Zenergy was great. The whole team was extremely welcoming and helpful. They taught me how to use the different resources and and how to research for new clients. I adapted very quickly to the environment, and while it was extremely fast paced and at times very hectic, it was extremely rewarding at the end of it. Linda Farha is a great leader and I am honored to have worked with and for her.
What skill sets did you develop throughout the process?
I developed excellent communication skills, and learned more about the industry and how it works. I also developed great research skills and have become better at multi-tasking and working under pressure.
How has this prepared you for a career?
I was able to get a glimpse at what it is I could be doing in the future and how to choose which company to work at. Through my experience, I was able to learn the things I am good at and those I don't like (such as business development, haha).
If you had to recommend this course to someone, what would you say?
This course was so rewarding! I would recommend it to anyone studying communications. You will learn so much through your placement and could potentially find a job (whether within the placement organization, or through the networking you will be while working there).