Placement Organization:
YSpace
Position Title:
Marketing Ambassador
Number of Possible Placements Available:
1
Working Site's Location:
Downtown Markham Mall, 169 Enterprise BLVD, Markham
Company Bio:


YSpace is York University's community innovation hub located in Downtown Markham. We support a growing number of innovators by providing space for entrepreneurs and community members alike to collaborate and connect to resources within the University and throughout the York Region. We welcome all innovators – whether you're a student, alumni, or community entrepreneur, we want to create a diverse and supportive community! We offer several services to our entrepreneurs including access to a coworking office space, makerspace equipped with high end technologies, expertise mentorship, invitations to local events, and funding opportunities.
Responsibilities:

Social Media Management, research, and tracking (i.e scheduling consistent posts
including event promotion, news, and articles. Tracking and sharing media coverage of
Yspace and our startup companies).
Monthly newsletter publishing.
Website blog posts, press releases, startup profiles.
Creation of a marketing guideline and branding strategy proposal
Qualifications:

Ability to learn new online applications (such as social media management platforms
like Hootsuite);
Ability to research and summarize research findings clearly; and
Ability to work both independently and as part of a team;
Proficient in both their oral and written communication;
Punctual and professional in their approach to the work assigned;
Willing to experiment with new approaches to communication and media.
Additional Assets:

Want to develop rewarding experiences in startups, incubators, and business
management.
Be interested in building strong relationships and developing a network within
the entrepreneurial and startup ecosystem.
Student Experience:

Nicole Whitehead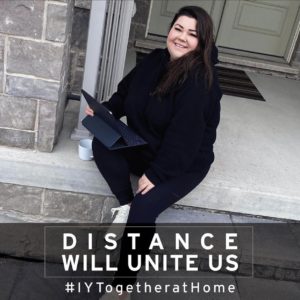 What kind of work did you do? I oversaw developing the monthly newsletters, scheduling social media posts via Hootsuite and developing a detailed report as to how YSpace can have a better social presence online.
What was your overall experience?My overall experience was amazing. I was able to develop some great skills that I can use for my future endeavors. The team and environment was so supportive and I was able to be very creative.
What skill sets did you develop throughout the process? Communication skills, time management skills and organizational skills.
How has this prepared you for a career? This placement has allowed me to see what the "real world" is all about. I can take all the skills I've learned throughout my time and use them for my future career. It also allowed me to see if I enjoy what I've spent my time at university learning and take those practical skills and use them.
If you had to recommend this course to someone, what would you say? I would say that this course is amazing. You are able to get out of the traditional university lecture setting and use your real world skills. This course is an amazing opportunity for recommendations and will allow you to create some great relationships with people in the industry.