Placement Organization:
VX3 Exchange Inc.
Position Title:
Broadcast Reporter, Online Writer
Company Bio:


VX3 is a registered charitable agency focused on developing sustainable and professionally guided media/arts initiatives through education and vocational guidance. Our programs and services contribute to enhancing trade skills and valuable life experiences among identified community groups through civic-led programming and co-curricular exchange.
Home to Vibe105 FM, Toronto's Best Urban Music Radio Station. We train and guide reporters who contribute to the station's broadcast and online content.
Responsibilities:

Broadcast Reporter
Attend all training sessions.
Create/produce broadcast quality segments for Vibe105 FM.
Research for news content.
Write scripts.
Record voice over.
Edit and produce whole segment.
Transcribe interviews/segments for online presentation.
Online Writer
Attend all training sessions.
Write a variety of articles for Vibe105 FM's website vibe105to.com (news, music & lifestyle).
Research for content.
Format and edit articles in accordance to Vibe website's guidelines.
Create or find appropriate images and support material for digital story telling.
Student Experience:

Alexandra Few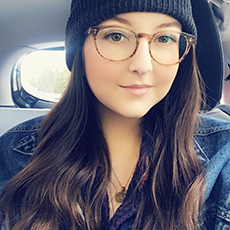 What kind of work did you do? I wrote a variety of articles for VIBE105to.com which is the blog for the radio station VIBE105 FM- Toronto's popular urban radio station. I was responsible for coming up with article ideas, finding interviews from amazing organizations and people within the field I was writing the article on, finding images that would capture the reader's attention, and then I wrote the articles in an inclusive and easy to understand tone and format.
What was your overall experience? This course is not a walk in the park- it requires a lot of time management skills so as to balance the placement, as well as the course itself. Overall, it was definitely worth it because I am able to say I left York University with valuable experience in the field I want to get into and I was able to add to my portfolio. My experience at VIBE105 FM was not easy at times, but in the end, it was worth it.
What skill sets did you develop throughout the process? I developed more time management skills, organizational skills (which is needed to keep on top of quick due dates), and I also developed additional writing skills since I wrote a lot of articles that touched on many different topics.
How has this prepared you for a career? This course has prepared me for a career because I now have skills that pertain to a professional environment. Being able to work along with professionals in this given field, provided me with experience that I can put on my resume for future employers. The course material as well has helped me to gain a deeper knowledge of organizations and the electronic/media world.
I have also started writing articles for a popular magazine's blog, and I believe having the experience from this placement, made me feel ready to seek out other opportunities because of the skills I attained through trial and error and hard work.
If you had to recommend this course to someone, what would you say? I would recommend this course to those who want to gain experience in a field they would like to one day get into as a career. Although this course takes a lot of time and commitment, I would say overall, if you find a placement that you are excited about and that you think you can achieve the given tasks, then it will really be worth your while. It can feel a bit daunting at first, especially if you don't have a lot of experience, but your professor and other classmates are there step-by-step and are a great support system. Your future self will thank you if you take this course!