Placement Organization:
The Riverside Business Improvement Area (BIA)
Position Title:
Marketing & Events Assistant
Number of Possible Placements Available:
2
Working Site's Location:
630 Queen Street East, (inside the Dark Horse Cafe)
Company Bio:


The Riverside Business Improvement Area (BIA) is a vibrant not-for-profit association of local business people and property owners who work in partnership with the City to enhance their business district. Riverside is dynamic and active with marketing (e.g. events, festivals, social media), streetscape improvements (e.g. graffiti removal, murals, beautification), partnerships and planning. Our service area spans 10 vibrant blocks along Queen Street East (Davies to Empire).
Job Description:

You will have the opportunity to apply your marketing, writing and communication skills on many projects. You will also work directly with our businesses and other stakeholders. We have a culture open to innovation and initiative, if you pitch a great idea, you can take the lead in making it happen. We will provide you with challenging opportunities to learn the many aspects of our business and hands-on experience.
Responsibilities:

Assist in event planning, execution & outreach.
Research, draft and write custom content for the Riverside BIA blog.
Write and create a schedule for daily social media posts and content.
Create strategies to increase social media following and website traffic.
Represent BIA at multi-stakeholder meetings.
Work collaboratively with BIA businesses to market and promote the area.
Assist the Executive Director with other administrative and operational duties as required.
Qualifications:

Strong communication skills.
Excellent organizational skills, time management, detail-oriented.
Experience leveraging social media platforms (Instagram, Twitter, Facebook).
Comfort to outreach to businesses and community (phone, email and door-to-door, in person).
Proficiency in Word, PPT and basic knowledge of Excel.
Basic understanding of public relations/marketing practices and strategies.
Event planning experience is a plus and interest in project management.
Additional Assets:

Graphic design and video editing skills are an asset
Interest in non-profits, public justice and community development
Student Experience:

Taryn Potasky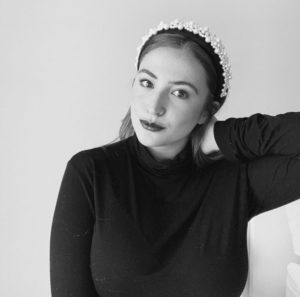 What kind of work did you do? At the Riverside BIA my responsibilities included;
- assisting in event planning, execution & outreach
- writing, creating and planning a schedule for social media content
- strategizing optimal posting times to promote events
-researching, drafting and writing custom content for the Riverside blog
-collaborating with the BIA businesses to market and promote the district
What was your overall experience? My overall experience in my field placement was great! I learned a lot and developed skills I already had further in addition to learning new skills. The program allowed me to gain more work experience while in school and grow my personal network.
What skill sets did you develop throughout the process? Skill sets I developed throughout the process include:
- planing/time management skills which were crucial in properly promoting our community events within a certain timeline
- greater business communication skills between the BIA and other local businesses (clear and to the point)
- the ability to create branded graphics to be used on social media and the internet for promotional materials
- stronger writing skills
How has this prepared you for a career? This has helped prepare me for a career in the following ways:
- the application process is as close to what applying for a "real job" is like (facing rejections, many interviews, etc.)
- introduced me to a new working environment which I had not previously experienced; I worked 9-5 one day a week in a professional co-working space
- it helped me further understand the ways in which a business works and why marketing/communications are of importance to an organization
If you had to recommend this course to someone, what would you say? I would say learning in traditional lectures/seminars has its benefits but taking a field placement gives you a hands-on experience in the field you intended to make a living working in after you graduate. It can be the point where a student decides they really do, or really don't like the field before they enter the workforce. Experience is key and taking a field placement can add a lot of value to a resume.