Placement Organization:
Regenesis
Position Title:
Communications Associate
Number of Possible Placements Available:
2
Working Site's Location:
4700 Keele Street – York Lanes Suite 349-353
Company Bio:


Regenesis is a Canadian youth environmental organization. We empower youth (16-30) as initiators of change in addressing today's environmental and social concerns, through advocacy and service in local chapters. Chapters run environmental initiatives and programming related to environmental issues such as waste reduction, climate change and food.
Job Description:

Successful completion of the position will be determined by the effort provided, quality of the materials produced and the amount of publicity garnered for the organization. Key goals for the organization for the year include increasing participation in our programs, increasing our volunteer membership, more widely promoting our environmental initiatives to students and the community, successfully launching our new resource website, increasing media publicity and social media exposure for the organization and the completion communication support materials for chapters.
Responsibilities:

Assist with writing and/or design, and preparation of communications materials (website postings, newsletters, brochures, postcards, templates, manuals, learning tools, photos, media releases, donor correspondence, presentations, etc.)
Assist with the production and distribution of marketing materials including, brochures, programs, posters, show and event signage.
Assist in the development and implementation of communication strategies, materials and tools to build awareness of Regenesis and our programs.
Assisting with social media coordination and and routinely monitor Regenesis presence on relevant online communities and social media websites.
Garner press and publicity for Regenesis, its events and initiatives, through sending out press releases, submitting stories to press outlets, and soliciting journalists, freelance journalists and student writers to write about Regenesis, its events and projects.
Maintain brand standards and enforce style guidelines in all Regenesis communications vehicles.
Assist in updating Regenesis website and content creation.
Assist with email marketing campaigns.
Liaise and collaborate with Regenesis staff and other chapters as necessary to support their communication needs.
Understanding of Regenesis, its purpose, history, policies and programs.
Represent the organization in a professional and congenial manner in person, in telephone conversations, and in written correspondence.
Delegation or sharing of duties with others as necessary.
Other duties as required or assignedNOTE: This role may be adapted to fit the specific skills and experience of the placement recruited and will be designed to allow the placement to gain first-hand experience in areas that they would like to further develop.
Qualifications:

Experience working with the public.
Demonstrated skill in oral and written communication.
Demonstrated abilities in Microsoft Office suite.
Ability to learn new software applications (e.g. email marketing, content management systems).
Ability to research and summarize research findings clearly.
Self motivated, and able to work independently and as part of a team.
Communications training and experience preferred, not required.
Additional Assets:

Proficiency in design software an asset.
Proficiency in social media an asset.
Ability to write in a second language is an asset (French or/and Chinese).
Student Experience:

Shantay Hamilton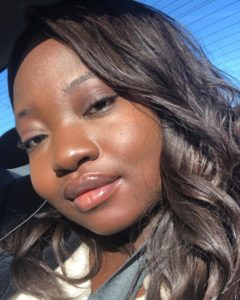 What kind of work did you do? In my time with Regenesis, responsibilities increased over the course of my experience. The first major assignment my placement partner and I were tasked with was to formalize a compelling article to promote one of the organizations main initiatives, the YUM Market. This was completed in addition to smaller daily tasks that were imperative such as sending emails to connect with other branches of Regenesis, coordinating committee meetings, presentations, coordinating events, etc. For the next major assignment, we were instructed to compile information about local environmental initiatives, interview exemplary contributors that aligned with Regenesis' ideals and promote the community building events the organization had to offer. The information was then published in the Regenesis monthly newsletter to an audience upwards of 8,000 recipients. Monthly newsletters were one of the largest tools for community outreach. I also had access to over 20 social media platforms that all belonged to Regenesis. I was instructed to respond to private direct messages from inquirers, tend to all notifications and post informative content that follows the best interests of how Regenesis connects with their audience.
What was your overall experience? My overall experience was a positive one! My supervisor, Wanita Jagdesh, created a warm and welcoming environment. Open communication flowed throughout the organization and no ideas went unnoticed. Input from the staff was wholly valued and encouraged. We worked as an efficient team with a shared common goal of serving our community.
What skill sets did you develop throughout the process? Being apart of the Regenesis team granted me the opportunity to become well versed in a various amount of social platforms in order to remain connected with the team and our audience. For example, the communication platform, Slack, was used in order to get in touch with members of our team at over 7 different locations. The online program, Mad Mimi, served essential to the process of creating the monthly newsletter. This program involved elements of coding and visual arts in order to publish an adequate newsletter that represented Regenesis well. Other programs, such as Canva, were used to update the organizations main website. This too required an extent of coding. Details were crucial at this part of the process as consistent formatting exemplified a unified and clear display of information.
How has this prepared you for a career? This course has helped to prepare me for a career in distinctive ways. From constructing a concise resume to highlight my strengths to personalizing cover letters that effectively conveyed my willingness and skill set to potential employers, the Field Placement program allowed me to grow into who I am as a contributor to large organizations. Being onsite at Regenesis has provided ample opportunities to expand my efficiencies in a vast amount of communications programs and increased my capabilities in multitasking and teamwork.
If you had to recommend this course to someone, what would you say? I would highly recommend this course to anyone looking for experience in their desired field. Several organizations are offered by way of the Field Placement program that appeal to diverse areas of the communication field. It's a great way to get hands on experience and truly discover which aspects of your Communications major you favour the most!