Placement Organization:
Ralph Thornton Community Centre
Position Title:
Marketing and Communications Assistant
Number of Possible Placements Available:
2
Working Site's Location:
765 Queen St E, Toronto
Company Bio:


The Ralph Thornton Community Centre, located in a historic building in South Riverdale, provides a range of services and supports to the local community. In addition to housing the Queen/Saulter Toronto Public Library, the South Riverdale Child-Parent Centre, and providing meeting and activity space for almost 200 community groups a year, RTCC offers children's programming, provides a public access computer and office services bank, and hosts or partners in a wide range of community events. RTCC is an agency of the City of Toronto, operated by an independent Board of Management, with a strong commitment to equity, diversity, economic and social justice.
Job Description:

Assist the RTCC Fundraising and Marketing Committee to implement a Communications Plan derived from, and supporting, the Strategic Plan.
Responsibilities:

Assist in modifying existing, and developing new, print and social media promotional resources, including the "RTCC Update" and RTCC Annual Report.
Assist in developing and implementing social media (Facebook, Twitter, Instagram) promotion.
Assist with Membership communications and strategies.
Support RTCC staff, Committee members, and volunteers in executing key promotional and fund-raising event strategies, including:
• RTCC/Toronto Public Library/South Riverdale Child-Parent Centre Halloween Event.
• Federal election civic engagement activities, including an all-Candidates event.
• Lunar New Year
• Riverside Craft Beer and Wine Festival.
• RTCC Cornerstone Event and Silent Auction.
Assist in developing indicators and evaluation tools for reporting on the effectiveness of RTCC communications strategies.
Support the continued implementation of RTCC's new graphic image and branding in wayfinding, print, and electronic media.
Qualifications:

Proficiency with Microsoft Office suite, including Publisher.
Excellent job skills (e.g. punctuality, professionalism), while being comfortable working in a relaxed, informal work environment, with a wide diversity of community members, volunteers, service users, and staff.
• Proficiency with Photoshop would be an asset.
• Chinese Language skills would be an asset.
• Volunteer or employment experience in the non-profit or community sector would be an asset.
• Initiative and ability to work with limited direction an asset.
Additional Assets:

Our past placements have worked to develop a variety of print and electronic promotional materials for RTCC. We would like to build on their work, so experience with software which enables this work would be a strong asset. There is also the chance to build on initial work developing a series of promotional videos for RTCC, so a candidate with experience and strong interest in that area might also find this placement of interest.
Student Experience:

Sheerah Daly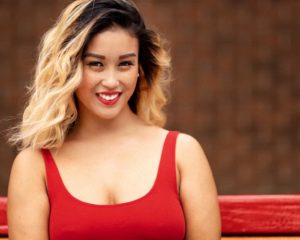 What kind of work did you do? I helped Ralph Thornton Community Centre (RTCC) to communicate with their community members, mainly so they could be informed about what was going to happen next. Once I became more familiar with what RTCC does within their community it was easier to assist. I helped revise their sponsor package layout for their capstone event, I built upon their organizational profile, wrote small blurbs to promote programs for the news letter, created operational marketing plans for seasonal programs and events, network research, wrote scripts and narrated promotional videos that I produced for the annual capstone event.
What was your overall experience? I had a very positive experience with Ralph Thornton Community Centre (RTCC). They quickly made me and my colleague feel like part of the team and they wanted our perspective from a communications lens. They took the time to give us what we needed to be more informed and familiar. They encouraged us to share our opinions, ideas and to ask questions, they valued our input and they invited us to participate in meetings. They gave me a lot of creative freedom and supported my ideas and plans, by helping me build upon them.
What skill sets did you develop throughout the process? I was most excited that I was allotted the opportunity to develop my creative skills for original content. I learned more about promotional writing and how to make free rights videos with original content. I also continued practicing my organization, research, analyzation, marketing, critical planning, event planning and professional communication skills.
How has this prepared you for a career? Doing a placement has helped me figure out and build upon my strengths within the communications field before I step into the career force. It has also given me the confidence to be more assertive because I have a little more experience under my belt. It also forced me to look very hard at my resume and update it, and I feel like a huge weight was lifted off of me because I had guidance for this. My advice for future students is to look for a placement that pertains to the skills you already have, because once I did, I flourished.
If you had to recommend this course to someone, what would you say? I would highly recommend this course for personal growth. For starters, it is a unique opportunity for Communications Majors, you can earn a credit and gain work experience at the same time. I wanted to have a memorable final year and this was a welcomed firsthand experience outside of the classroom. This course gives taste of what the workforce is like, by providing guidance, mentors and encouragement to explore, learn and develop your strengths and discover your weaknesses before you graduate. For myself it gives me a unique edge in a competitive job market that no one else can have.