Placement Organization:
Artists' Network
Position Title:
Marketing and Communications Placement
Company Bio:


The Artists' Network is a membership-based organization dedicated to supporting visual artists in their business practice.
We promote development and entrepreneurship of artists by organizing educational seminars, offering networking opportunities, providing business tools and developing exhibition opportunities.
Responsibilities:

Marketing research and development;
Social media research and development, and
General communication with membership and public.
Student Experience:

Isabela Stille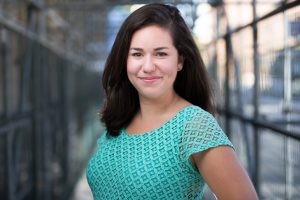 What kind of work did you do? I worked as a Marketing and Communications intern at the Artists' Network.
What was your overall experience? I had a great experience at my placement. Was able to connect with lots of interesting kinds of people and learn valuable skills for my professional life. It was great to have a placement in the Arts area, which is what I am interested the most, to add some experience to my resume, as well as, establish new contacts in the arts community. The lecture portion of the course was also really interesting. Professor Mazepa gave us lots of opportunities to grow as students and professionals. She also created good ways for students to communicate and connect within the course. Overall, really great experience.
What skill sets did you develop throughout the process?Time management (the most) and communications skills.
How has this prepared you for a career? It has given me a great base to really think through my actions and experiences in a work environment. It has also taught me to always evaluate and analyse my workplace, and be able to see through what happens in day-to-day life in an office.
If you had to recommend this course to someone, what would you say?Great course if you want to put your knowledge on communications to a test. An important opportunity for students to understand what they want to do once school is over and what are the possibilities for work in the Communication Studies field. You will grow as a student, but mostly, as a professional.