The President's University-wide Teaching Awards recognize the accomplishments of York's great instructors.
The purpose of the awards is to provide significant recognition for such excellence, to encourage its pursuit, to publicize such excellence when achieved across the University and in the wider community, and to promote informed discussion of teaching and its improvement. The awards demonstrate the value York University attaches to teaching and recognizes those who, through innovation and commitment, have significantly enhanced the quality of learning by York students. The recipients are selected by the Senate Committee on Awards. Recipients of the awards have their names engraved on the President's University-Wide Teaching Award plaques in Vari Hall and are recognized at Convocation ceremonies.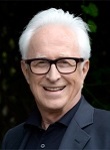 Communication Studies boasts two winners! In 1997, Communication Studies was the Communication Studies Program in Social Science, and Dalton Kehoe won under the "Senior Full-Time" category.
In 2006, Anne MacLennan was given the award under the "Contract, Other" category.
---
In 2015, the Faculty of Liberal Arts & Professional Studies celebrated excellence in teaching and research at its annual awards ceremony.
The inaugural LA&PS Award in Social Justice Research recognized outstanding achievement in promoting the principles of social justice through a distinguished body of research. Honouring seven top faculty, Robert Heynen received the Dean's Award for Excellence in Teaching.
Communications studies Professor Robert Heynen received the teaching award in the Contract Faculty category. He encourages students to connect their academic experiences to the world outside and actively reflects the diversity of the student body in his course materials.
"My students bring an incredibly diverse range of experiences, interests, and backgrounds into the classroom," says Heynen. "I learn from them as much as they learn from me, and it is this dynamic and interactive quality that makes teaching at York so rewarding."
---
Dagmara Woronko received an LA&PS award on January 10, 2019. She was recognized in the Contract Faculty category for excellence in teaching.
She has contributed greatly to both the Health & Society program in the Department of Social Science and the Department of Communication Studies.
Her colleagues call her a "born educator" and her students speak of her highly effective teaching strategies, her "style of presentation that engages their entire attention," her ability to "give assignments that deliver course content in a stimulating fashion" and her skill in providing "excellent feedback and exceptional individual support."
On her teaching philosophy, she writes: "Students do not just learn from me; we come together and explore questions as a community of learners, each one with something important and unique to contribute. Teaching is more than just the downloading of information; it is igniting a spark in the mind of another person that will result in a life-long journey of curiosity."