October News, 2018
Congratulations to all our Communication Studies students, who graduated by the end of the summer.  We were so happy to join our students for the York University convocation on October 11th, 2018!
We would like to congratulate all of our students, who crossed the stage for convocation: Katharine Maisie Elizabeth Abbott, Muhammad Ali Agha, Mikaela Arzaga Arcangel, Kristian Calderon, Rebecca Lynn Denyer, Sabrina Elizabeth Jeanette Fields, Tahzib Khondker, Bahlelisiwe Ngeti Luhlanga, Nyashadzatenzi Ncala, Olateju Adeola Oladoyin, Oluyomi Christina Onasanya, Benjamin Hughes Parker, Nikolina Susac, Amanda Catherine Telesca, and Krystal Wright. We wish them lots of success and happiness for the future!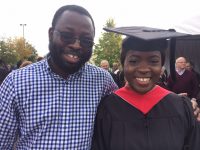 It was great to see a few of you in the reception afterward.  Here's Prof. Tokunbo Ojo with Oluyomi Christina Onasanya, who was in his class in COMN 2200, Introduction to Politics, Policy & Media and later became his undergraduate research assistant on his Social Science & Humanities Research Council research grant, "Chinese Media in Africa."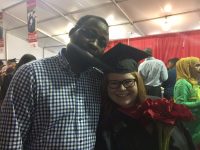 We also saw Sabrina Fields, who was in COMN 2200, Introduction to Politics, Policy & Media and COMN 4210, Global Communication: Contemporary Issues with Prof. Tokunbo Ojo.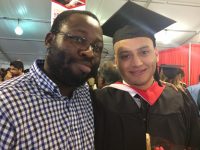 We were also able to catch up with Muhammad Ali Agha in the reception pavilion to say congratulations.  Here he is with Prof. Tokunbo Ojo on the right. Hew was also Prof. Ojo's student in COMN 2200, Introduction to Politics, Policy & Media.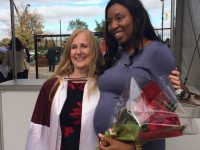 It's also very exciting to see our alumni, who already graduated in Communication Studies, again as part of the Communication & Culture MA graduating class.  We would like to congratulate Erika Chung, Jamaliah Henry, Akane Ogiso, and Laurence Price, who were all at convocation to receive their MAs from York University.  Here's Jamaliah Henry with Prof. Anne MacLennan.  Jamaliah was an undergraduate student in Prof. MacLennan's Adversity & Society class and Prof. MacLennan was able to reconnect with Jamaliah as a part of her MA committee for her Master's Research Paper entitled, #BlackLivesMatter; new media, democracy and the digital public sphere. Congratulations everyone!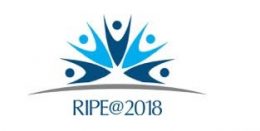 As usual, our professors have been busy at conferences and workshops.  Prof. David Skinner presented at RIPE (RIPE is an acronym for Re-Visionary Interpretations of the Public Enterprise.) in Madrid.  Prof. Skinner.'s conference paper was "Historical Dimensions of Universalism at the Canadian Broadcasting Corporation: Some Implications for Today."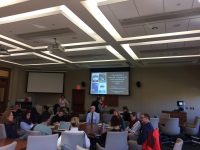 Prof. Natalie Coulter attended the Young Creative Connected Conference   Research Network at the University of Wisconsin, Madison, this week.  The YCC is a collective of  International experts working on learning, digital media and literacy.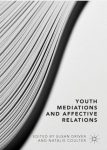 Prof. Susan Driver and Prof. Natalie Coulter have just edited a new collection and the book is out in print! Youth Mediations and Affective Relations explores the intersections between critical youth studies, affect theory and media studies. You can see a free preview at https://www.palgrave.com/us/book/9783319989709 Congratulations!
An new student award is being set up to honour Prof. Mary-Louise Craven's many years of service to the Department of Communication Studies and before that the Division of Social Science, where she was previously the Chair. Hopefully the award will be ready for the next awards ceremony.  Current students should look at the list of awards and scholarships in the department under current students in the Undergraduate students tab on this website.  Prof. Craven's award will be for a student, who was part of an international exchange.  She worked very hard on establishing pathways for international exchanges for Communication Studies students.
There are spaces left for the winter semester in:
COMN 3101 Contemporary Communication Theory
COMN 3210 Global Media, Local Communication
COMN3221 Communication Social Movements
COMN3251 Communication Policy II: Current Issues & Case Studies
COMN 3551 Advanced Issues in Digital Media & Culture
COMN 3591 Feminist Perspectives on Technology
COMN 3701 Advertising, Culture and Society
COMN 3713 Decline of the Classical Hollywood Cinema
COOMN 3725 Young People's Media In Canada
COMN 3740 Evaluating Media History
COMN 3752 Television as Culture
We are also adding COMN 3729 Screen Cultures with Prof. Shirley Roburn.
On October 15th, the CSSA had a Snacks and Chats event with the Chair of the department, Prof.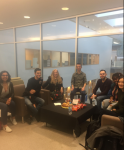 Anne MacLennan. Students were invited to come in and discuss pathways to success that a communication degree can get you. These sessions will be happening every month or so to promote student engagement with the department as they discover opportunities available to them. This month we were highlighting our graduate and grad school, exchange and issues with classes.
The Communication Studies Student Association (CSSA) is going to be having a professional photo shoot in their office(DB 3036) from 2:00 pm to 4:30 pm on October 25th, 2018. This is a great opportunity for students to take steps to forming an online presence.
As the month comes to a close, the CSSA will be hosting a Halloween event. On October 31st come and trick or treat in the Department of Communication Studies.
The Communication department has recently launched an Alumni page, featuring graduates of the program. The page is new and we hope to add many more alumni to the page, so that our current and future students will have an idea of the many careers available to our graduates.
We are hoping to revive the Communication Studies student journal - Impression. Please write to comchair@yorku.ca if you are interested in working on the journal and put Impression in the subject line of your message.
Happy October!