Good luck with all your essays, exams, and other assignments as we near the end of the semester!
Field Experience Course available to ANY fourth year Communication Studies Majors interested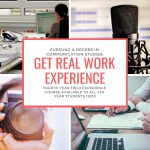 Great news! For the first time, the Field Experience Placement Course (4140, 6.0) will be available to all fourth year Communication Studies Majors, who are interested.  Targeted toward students, who are interested in gaining experience in the workplace while earning credits, the course will be open for Fall/Winter 2019/20.. Students will have the opportunity to work in many different sectors within the field of Communication. The individual placements will be 8 hours a week usually a full work day. Combined with group discussions, application of course material and development of critical skills. Students in the course will have classes and workshops periodically over the course of the year.
Apply to Graduate (early for this year)
If you think you are graduating after the winter semester you should apply to graduate.  Fourth year students who are fulfilling their requirements  are encouraged to apply to graduate in June. The application closes on February 28th, 2018. It is good to apply early, so if you have not fulfilled all of your requirements you may enroll in specific classes in the winter semester to ensure eligibility. If you need a little advice or just want to be sure please make an appointment for advising with Joelle Reid at joelle@yorku.ca or make an appointment with our Undergraduate Program Director, Prof. Susan Driver (for more complex questions). Please call 416-736-5057 to book an appointment with an advisor. Alternatively, send an email to lapscomn@yorku.ca with your name, student number and nature of the advising that you require, and we will contact you via email.  Just a reminder that the Communication Studies department does not offer a 90-credit bachelor program. Only students fulfilling an 120 credit Honours degree are eligible to graduate from the Department of Communication Studies.
Just because of the recent changes in deadlines it might not hurt to find out in advance if you have all your credits to graduate in December.  That way if something is missing you can add credits in the winter, if necessary, so that you graduate.
Impressi○n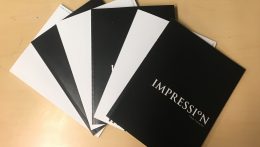 Impressi○n, a student undergraduate academic journal produced by the Department of Communication Studies, is calling for submissions. All work must be original. Submitting original work completed for courses is encouraged as a draft. For now please submit to comchair@yorku.ca, but  Impressi○n will be getting its own email soon. More information will be sent soon.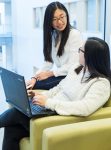 Applying to Graduate School?
This is the time of year to think about graduate school and scholarships.  The large national scholarship that you should think about if you want to start an MA in the fall is the Canada Graduate Scholarships-Master's Program at http://www.nserc-crsng.gc.ca/Students-Etudiants/PG-CS/CGSM-BESCM_eng.asp and the deadline is December 1.  The scholarship is valued at $17,500 for 12 months.  To compete you should have a GPA of A- and up for your last 60 credits (approximately there are more rules for the calculation that in this quick message but you can ask the graduate program to get more details). You need to apply to this scholarship before you apply to the graduate program you are thinking about and can designate up to five universities in this application.
This year York University is offering an additional $1,000 to undergraduates who apply to a York graduate programs, who also did a York undergraduate degree if they get a SSHRC scholarship.  Please note that you will also get some funding from York.  For more information you should ask the Graduate Program Director of the program you are interested in or the GPA.  In Communication & Culture the Graduate Program Director is Prof. Steven Bailey.
The cut off for admissions to graduate programs vary from year to year depending on the applicants.  It is roughly B+ in the Communication & Culture program counting the last 60 credits (more if you completed the credits in more than two years). Then graduate program application dates vary. Most of the deadlines are in December and January. The application for the Communication & Culture program at York University is Wednesday, January 9, 2018 - for Canadian students (and December 13 for international students).  You can find out more information at http://cmct.gradstudies.yorku.ca/how-to-apply/
If you are interested in the SSHRC scholarship above please start looking at the application now.  You will need to fill in a CV, two statements, other parts of the form and arrange for two professors to send in reference letters before you can submit - so this week, if you didn't notice this information previously.
If you need advice please ask Angie Ciuffetta angela28@yorku.ca, Rhonda Doucette doucetr@yorku.ca Prof. Mark Hayward mhayward@yorku.ca, and/or  Prof. Steven Bailey bailey@yorku.ca in the Communication & Culture Program at York University or Prof. Anne MacLennan comchair@yorku.ca or Prof. Susan Driver sdriver@yorku.ca in the Department of Communication Studies.  But really you can ask any professor for help, because they are familiar with the graduate program and scholarships.
In the Department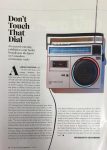 Don't Touch that Dial!
https://magazine.yorku.ca/issues/fall-2018/dont-touch-that-dial/
The Communication Studies Department's very own Chair, Prof. Anne MacLennan was featured in York University Magazine discussing her research project highlighting radio within Canada, particularly her award-winning book co-authored with Michael Windover, Seeing, Selling, and Situating Radio in Canada, 1922-1956. Halifax: Dalhousie Architectural Press, 2017.Her new SSHRC-funded project investigates production, programming and real-life practices that are affecting Canadian community/campus, Native A and Native B radio.   http://communityradio.info.yorku.ca/
Prof. Mark Hayward discussed Technophany, Tools and Mechanology at the 32nd Annual Conference of SLSA in Toronto, Canada. The talk focused on paradigms of cybernetics and media theory developed in the postwar era in response to new developments in technology and science.
Sherry Ostapovitch a UK based sound engineer presented as a guest speaker in Prof. Roburn's class, AP/COMN 3900 3.0 Themes in Communication Studies. She talked about her experience working with musicians from a wide variety of genres.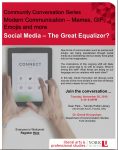 Community Conversations with Derek Hrynyshyn Social Media – The Great Equalizer Tuesday November 20th, 2018
New forms of communication such as memes and emojis, are being popularized through social media at a bewildering rate, but clearly have great hold on the imaginations. The implications of this ongoing shift will likely have a great deal to do with its origins. What is driving this shift? What forces are acting on our language and our relations with each other? In this talk, Derek Hrynyshyn  discussed sources of this move toward a new form of literacy and what it means for our future.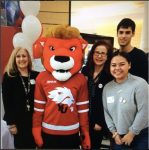 The Department was represented at the Fall Fair 2018 on November 17 by your Undergraduate Program Director, Prof. Susan Driver, you Chair, Prof. Anne MacLennan and your CSSA president, Robert Curto and other CSSA executive Kristin Cappucio and Feimoon Choi.  It was great to meet applicants to the program and their parents.
The Evolution of British Asian Radio in England: 1960 – 2004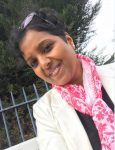 Prof. Gloria Khamkar's talk examined the evolution of British Asian radio in England from 1960 to 2004. During the post-war period an Asian community started migrating to Britain to seek employment as a result of the industrial labour shortage. The BBC and the independent local radio sector tried to cater to this newly arrived migrant community through its radio output either in their mother tongue or in the English language. Later, this Asian community started its own separate radio services. This research project explores this development of British Asian radio catering to the Asian community exclusively in England in the post-war period. The main methods used to conduct this research are archives and in-depth semi-structured interviews, which have helped me to understand the relationship between the development of British Asian radio and the ongoing migration of the Asian community in England. This research provides a fresh and strong dimension of British Asian radio services in England. It confirms that the issues of access, participation, representation, integration, and linguistic expression were identified, discussed and acted upon by British and Asian radio enthusiasts, radio campaigners and Asian community groups since the 1960s, which led to the creation of British Asian radio in England. This research highlights the importance and relevance of British Asian radio services in England.
Dr Gloria Khamkar is Lecturer and media researcher with special interest in the area of 'Community Radio' 'Participatory Media' and 'Media usage amongst migrant societies'. She has completed a PhD on 'The Evolution of British Asian Radio in England: 1960 - 2004' at Bournemouth University, UK. Her doctoral thesis explores why and how the Asian radio broadcasting started in England and how is it fulfilling the needs of the Asian immigrant listener communities. She is a member of the Centre for Media History at Bournemouth University, UK.
Previously Gloria worked as a television journalist at Zee News, India. She also works as a freelance radio producer. Since 2010, Gloria has been volunteering as a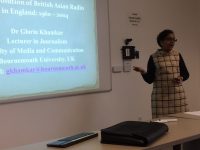 radio presenter and producer at Southampton's Asian and Ethnic community radio Unity101 – she hosts a live radio show Suhaana Safar (meaning a beautiful journey) every Saturday. This September, Gloria has been offered a role of Deputy Station Manager at this radio station.
Looking ahead, Gloria is keen to explore the media usage by the immigrant communities outside of the UK. Recently she has been awarded with the Bournemouth University Acorn Fund; through this funding Gloria is planning to develop a collaborative research project proposal with York University on 'Community radio for the South Asian migrant communities in the UK and Canada'. You can find Gloria on LinkedIn and also on Twitter (@aglorious)
Experimenting for Equality: Gender, Cultural Policy and Global Screen Industries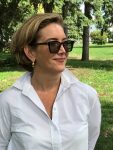 A public lecture on the root causes of gender inequality in global screen industries, "Experimenting for Equality: Gender, Cultural Policy and Global Screen Industries," was presented by the York University Communication Studies Department on Wednesday, Nov. 7th from and featured speaker Amanda Coles.
Coles is a Lecturer of Arts and Cultural Management and Employment Relations at Deakin Business School located in Melbourne Australia. Her research advocates for a labour-based analysis of Canadian cultural policy that places the interests of cultural workers at the centre of research and policy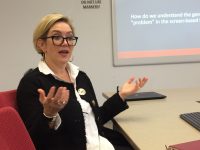 processes, paying particular attention to how policy shapes labour markets as well as the quality and quantity of work in the cultural sector. In addition to her teaching and research, she also consults for industry groups on a range of labour market, workforce development and policy-related issues.
Her talk focuses on the role of gender inequality in defining features of work and labour markets in the global screen industries, there is no clear consensus on the root causes of the problem. Since 2014, national and sub-national jurisdictions across North America, the EU and Australasia have introduced a variety of policy experiments to address inclusion and representation issues in the screen-based production sector. She presents these experiments as three distinct policy typologies. Each typology takes a very different approach to the policy "object," or the focus of the policy intervention. Analysis of the available evidence from each typology shows that the least contentious approaches to addressing the "gender" problem are also the least effective. We often start policy analysis with an analysis of the policy instrument being deployed in relation to a particular problem. She argues that we must first query of the object of a policy intervention in order to evaluate the logics that underpin the policy rationale. Thus we can begin to evaluate how these experiments conceptualise the root causes of gender inequality and consequently, the ability, or likelihood, of the current experiments to promote long-term industry transformation.
Communication Studies Student Association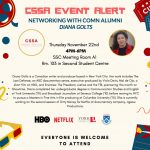 Diana Golts, a graduate from the Communication Studies Department partnered with the Communication Studies Student Association to do a writer's room style workshop on Thursday, November 22nd. Sharing her industry knowledge after working on projects for broadcasting companies such as: HBO, Showtime and ABC.. Her next project is a collaboration with Netflix. Diana Golts is a Soviet-born, Toronto-raised filmmaker. She is passionate about films that deal with immigration, culture, and the working-class. A writer, producer, and former competitive chess player Golts has a passion for storytelling.  Golts received her BA in Communication Studies, English and, French from York University. Continuing onto receive a MFA in Creative Producing from Columbia University, where she produced various short films in three countries and four languages.
The Future Communications Conference is being hosted by our graduate program, Communication & Culture.  It is free to attend so you can see what a small conference is like.  If you are eager to present please have a look below for more information regarding call to papers.
Call for Papers - 2018 Future Communications Conference The York-Ryerson Joint Graduate Program in Communication & Culture welcomes proposals for paper presentations, round table discussions, workshops, and creative artwork for our annual Future Communications Conference. Both ongoing and completed research is welcome. The conference will take place on December 7, 2018 with panels in the late morning and early afternoon at York University and a Keynote Address and reception in the afternoon and early evening at Ryerson University. The theme "Future Communications" can be interpreted broadly to include investigations of all aspects of culture, media, politics, policy, technology, and creative practice. The Future Communications conference encourages submissions from current students and those applying to join the Ryerson-York Joint Graduate Program in Communication & Culture. Proposals should include a title and a 200-word abstract. Presentations will be 15 to 20 minutes in length. If you are proposing a round table discussion, workshop or panel with an organized group, please have each person register separately, but use the same title for all participants. If you wish to volunteer to chair a panel in addition to or in lieu of giving a presentation, that is most welcome. You can indicate this with your abstract submission or in a separate email to Steve Bailey (bailey@yorku.ca). Please submit your abstract (indicating "Future Comm. Submission" in the subject line) to: Dr. Steve Bailey bailey@yorku.ca. Deadline for Submissions: Monday, November 26 2018.
 Keynote Presentation Future Communication Conference: hosted by Ryerson and York University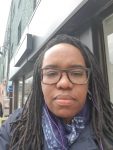 Dr. Cheryl Thompson will be joining us on December 7th to discuss her forthcoming book, Beauty in a Box: Detangling the Roots of Canada's Black Beauty Culture (Wilfrid Laurier Press, April 2019). She provides an overview of the ways African American and white-owned American companies entered Canada's mainstream retail sector in the 1970s and 1980s, explaining why (and how) Toronto's local black newspapers, Contrast and Share, became the media outlets where companies advertised not only the arrival of new black beauty products but where black readers learned about the sale of products at department stores, the date/location of in-store demonstrations, and the goings on at local hair shows.
Today, black women can walk into most drugstores, such as Shoppers Drug Mart and find black beauty products from chemical hair straighteners ("relaxers") to hair oils and in some locations, synthetic hair weaves. Prior to the late-1970s, this was not the case. This talk will also highlight the life of Beverly Mascoll, one of Canada's first black beauty product distributors who advertised regularly in the pages of Contrast and Share for over twenty years. Mascoll's "rags to riches" tale, from selling products out of her home to becoming the number one distributor of Johnson's Products in the country at one point in the 1970s speaks to the cultural sentiment of opportunity that swept across Canada during the decade.
For the first time in the 1980s, black beauty products also lined the shelves of retail chains in cities and town across Ontario and Quebec, western and eastern Canada. She will explain the strategies used by American companies to expand their black beauty operations into these spaces and places. As Afros faded to chemical relaxers in the late-1970s and early-1980s local black media was there to capture it all. At the same time black products entered the dominant consumer marketplace, multiculturalism as a policy was introduced, and then promoted to black communities through advertising campaigns in Share. This is the moment when, erased from the national imagination, were historically black communities, such as African Nova Scotians. Newly arrived black immigrants (especially those from the Caribbean) became Canada's black community because their arrival spoke to the new national narrative and identity centered on "cultural diversity" and, as a result, new immigrant experiences were increasingly interpellated into the visual landscape of the dominant culture. She will discuss this milieu and provide some framing to the cultural context of the 1990s when multiculturalism morphed into a brand used by white-owned beauty companies to appear more culturally inclusive. As demographics in North America shifted, white-owned firms looked for new strategies to woo black women consumers, and many did so with "ethnic" product labeling and the expansion of existing brands.
In 2018, Dr. Cheryl Thompson joined the School of Creative Industries as Assistant Professor, Faculty of Communication & Design at Ryerson University. She earned her PhD in Communication Studies from McGill University under the co-supervision of Dr. Will Straw and Dr. Charmaine Nelson. Her essays have appeared in Emergent Feminisms: Challenging a Post-Feminist Media Culture (2018), the Journal of Canadian Studies, Canadian Journal of History Annales canadiennes d'histoire (CJH/ACH), and Feminist Media Studies.  In addition to her academic writing, Cheryl is a frequent contributor to Spacing.ca, and has published articles in the Canadian Theatre Review, Rabble.ca, Toronto Star, Montreal Gazette, GUTS Magazine, and ByBlacks.com.
Happy end of the semester!