What's coming up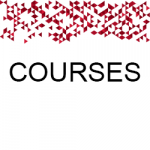 The Department has a brand new Courses page! Learn all about the courses offered by our department for the Summer and Fall/Winter terms.
---
The Department is pleased to announce four 3-credit courses that will be taught by professionals in the field of Media and Communications Fall/Winter 2019-20!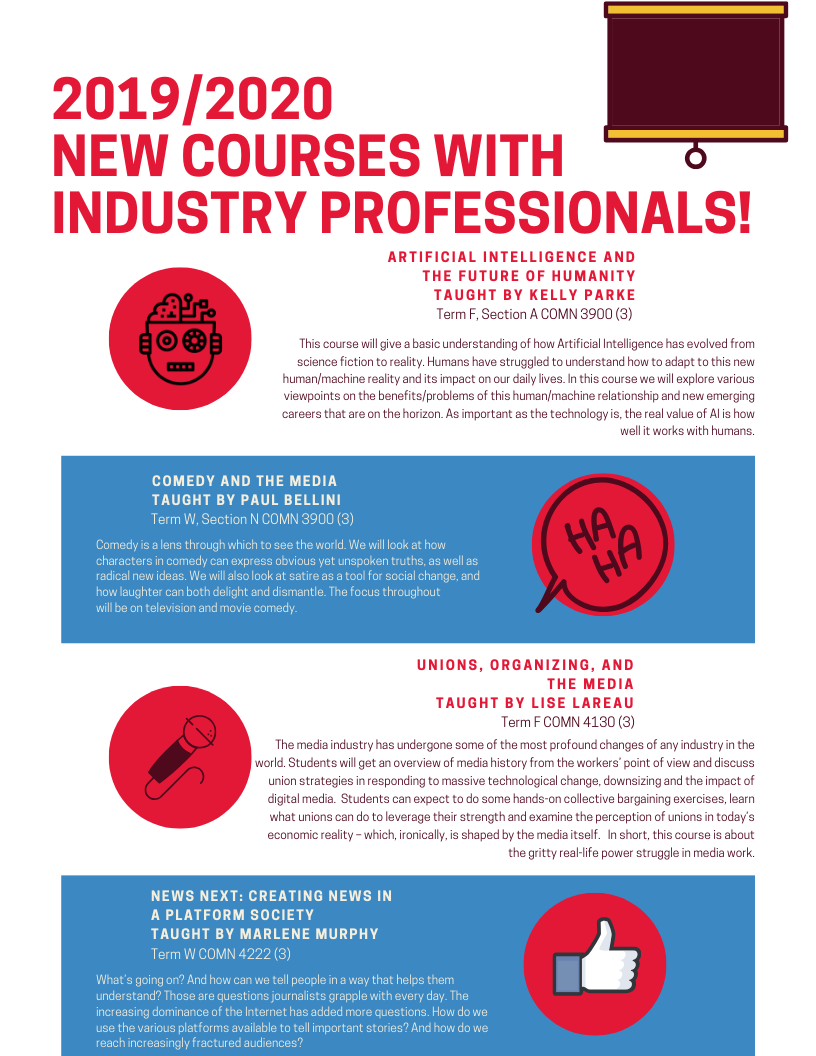 Kelly Parke has been a creative and technical innovation consultant for more than 30 years.
In his design consultancy, he has advised various groups and governments on creative strategies to some difficult challenges. Innovation projects that have ranged from fan experience design in the NFL to strategy for the future of the Canadian healthcare system, affordable housing and economically surviving global warming. He is a course director teaching multiple MBA innovation courses.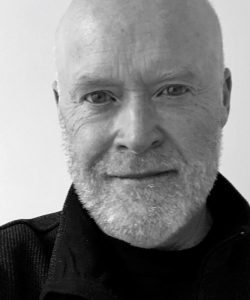 At conferences, he has presented on the topics of technology and creativity to international audiences. He currently leads a design team that researches how to apply artificial intelligence.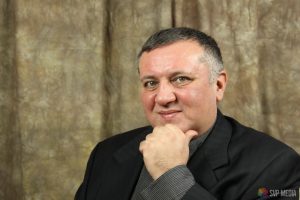 Paul Bellini is an award-winning comedy writer and teacher living in Toronto. He began his career with The Kids in the Hall and continues to work with the troupe members to this day. He was a writer and producer on This Hour Has 22 Minutes, and has also published two books and directed four independent feature films.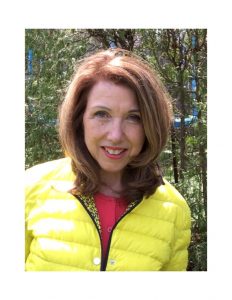 Lise Lareau worked for CBC as a TV news producer for more than 30 years.  For 10 of those years, she served as president of the Canadian Media Guild, the main union at the CBC and other media organizations including the Canadian Press, APTN, Vice Media and most recently Buzzfeed.   Since then, her work has focused on improving conditions for more precarious media workers.  She coordinates the CMG's campaign to gain collective bargaining rights for those in the reality and factual TV production industry, and serves on the federal government's Labour Standards Advisory Committee.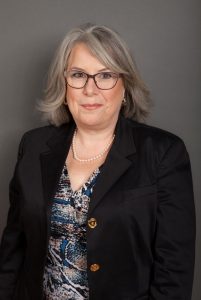 Marlene Murphy, the course instructor, is a producer in the CBC's national newsroom in Toronto who works with reporters and editors across the country to provide daily news stories to local newsrooms. Over the course of her career she has worked as a writer for CBC's The National and CBC News Network, as well as in the CTV national newsroom. She has also published and presented research on internships at the CBC and presented a paper on how broadcast news organizations are shaping rules around social media use by staff.
---
Enrolement is now open and the Registrar's Office has various web pages designed to assist.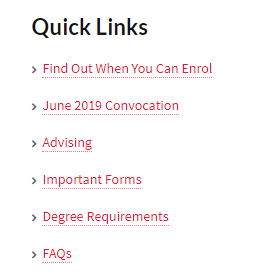 You can also go to comn.laps.yorku.ca/ and look for "Quick Links" on the right hand side.
---
The June 2019 York Convocation Ceremony Schedule is out! Communication Studies will be part of Ceremony #5 on Monday, June 17, 2019 at 3:30pm.
All ceremonies will take place at the Aviva Centre, 1 Shoreham Drive, York University - Keele campus.
Please note that convocation ceremonies will be video recorded and photographed. You can watch also live webcasts of the convocation ceremonies.
---

Professor Anne MacLennan will be presenting "Can I? PSAs, changing public discourse, and Cannabis in Ontario" at the Canadian Communication Association annual conference on June 4, 2019.
---
The Department of Communication Studies York International Exchange Award ($500 annually) is given to a Communication Studies major who has successfully completed a York University International Exchange and is currently completing their Honours degree, who has a high overall gpa, and who can demonstrate financial need.
---
Congratulations to Professor Michelle Mohabeer whose creative essay documentary feature film Queer Coolie-tudes is having its Toronto-Canadian premiere on Thu May 30 at Inside Out film festival at TBLB Cinema 2.
---
What's happened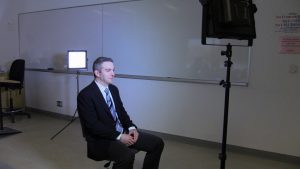 Communication Studies Professor Jonathan Obar was recently featured on Global National, discussing research co-authored with Anne Oeldorf-Hirsch from the University of Connecticut.
The study looks at terms of service and privacy policies. How often they are read, and how quickly the agree button is clicked.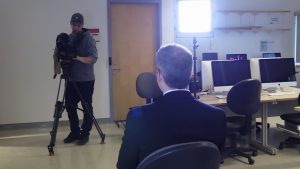 He found that 93% of more than 500 participants (from a university classroom in the U.S.) - agreed to give up their first born child to test a new social network. Also, about three quarters of participants went to the clickwrap of "I agree" as quickly as possible.
---

The Department has several Dean's Award for Research Excellence (DARE) Program award recipients!
Professor Anne MacLennan received one for her project Community/Campus/Indigenous Radio. This research project will expand the possibilities of radio within the context of current programming, practice, production, and policy realities of Canadian community/campus radio.
Professor Jonathan Obar received an award for his research project Open Communication for an Open Internet? Understanding ISP Transparency About Network Neutrality - which delves into Net neutrality and how it is among the most important and contentious internet governance issues of our time.
Also, Professor Bob Hanke and Geography and Urban Studies major, Rabia Munir, received an award for A Smarter, Smart City? Alphabet's Sidewalk Labs and Toronto's Quayside. A project that aims to study the meaning of a "smarter" Toronto in the age of surveillance capitalism.
Professor Mark Hayward has been working with an undergraduate student in History called Early Digital Art in Canada: A Retrospective. The project looks at the early history of Canadian artists using computers to create art. The period the project focuses on is 1965 and 1975, before the arrival of the personal computer.
---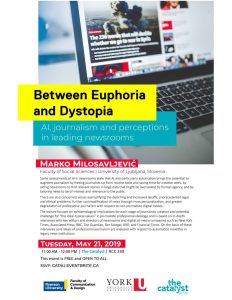 On May 21st, the Department of Communication Studies and Ryerson University held a talk by Marko Milosavljevič, an Associate Professor at the Department of Journalism within the Faculty of Social Sciences at University of Ljubljana, Slovenia. The lecture was titled Between Euphoria and Dystopia: AI, journalism and perceptions in leading newsrooms.
"Some assessments of AI in newsrooms state that AI and particularly automation brings the potential to augment journalism by freeing journalists up from routine tasks and saving time for creative work, by aiding newsrooms to find relevant stories in large data that might be overlooked by human agency, and by tailoring news to be of interest and relevance to the public.
There are also concerned voices exemplifying the deskilling and increased layoffs, unprecedented legal and ethical problems, further commodification of news through mass personalization, and greater degradation of professional journalism with respect to non-journalistic digital modes.
The lecture focuses on epistemological implications for each stage of journalistic creation and potential challenge for "the ideal-typical values" in journalistic professional ideology, and is based on in-depth interviews with key editors and directors of newsrooms and digital at media companies such as New York Times, Associated Press, BBC, The Guardian, Der Spiegel, ARD, and Financial Times. On the basis of these interviews core ideals of professional journalism are analyzed with respect to automation novelties in legacy news institutions."
---
Erin Pehlivan, a former student, research assistant and graduate of the Communication Studies program at York University - recently launched Return Trip. An independent magazine that "aims to showcase the personal aspects of travel and identity — how it can transform us personally, and how it can encourage new ways of understanding."
The first issue celebration took place at Antikka Cafe & Vinyl Shop on April 25, 2019.
---
More News Coming!