What's coming up

The Departments of Social Science & Communication Studies Student Awards
The awards will be taking place on March 19 @ 12 pm in the New Student Centre.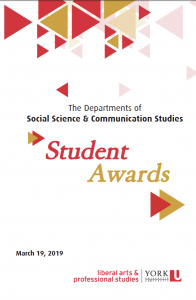 New Courses!
We are excited to announce seven new courses offered in the Fall!
COMN 1401, Fake News, Fact-Finding and the Future of Journalism, taught by professor Jonathan Obar.
COMN 1410, Sport Media, taught by professor Estee Fresco.
COMN 3781, Media and Environment, taught by professor Shirley Roburn.
COMN 4130 , Unions, Organizing, and the Media, Professor TBA.
COMN 4222, News Next: Creating news in a platform society, will be taught by a News Producer from the CBC. More information coming soon.
COMN/INDG 4750, Approaching Indigenous Media, taught by professor Shirley Roburn.
COMN/INDG 4755, Indigenous Media in the Canadian Context, , taught by professor Shirley Roburn.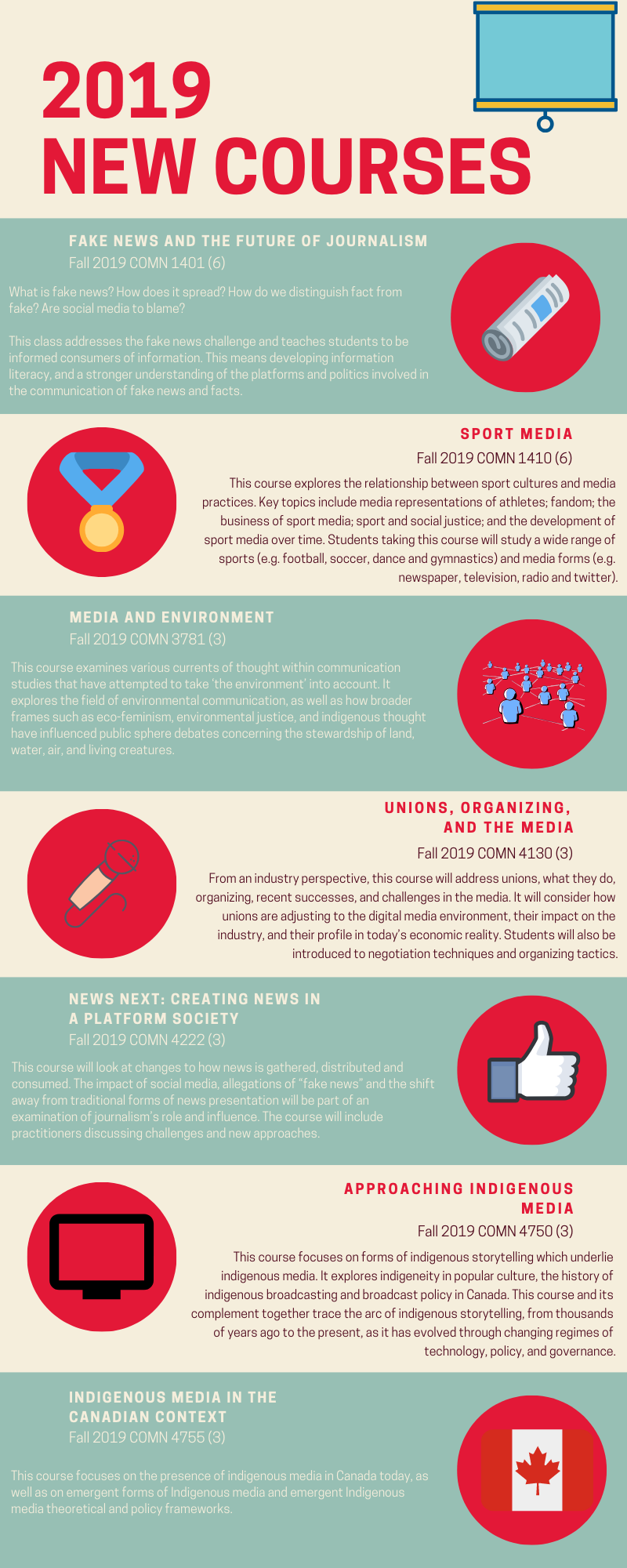 ---
Field Placements

The Department of Communication Studies is doing a call for Dream Placements. In the 19/20 school year we are opening our field placement class up to any fourth-year student who wants to participate. We are looking for placements in:
Media: television, magazines, newspapers, radio, digital etc.
Art: galleries, hotels with events, musical venues etc.
Political: government reps, ministries, NGOs, non-profits; technical, corporate (social media anywhere).
Please send a list of your dream placements (unpaid internships) to comchair@yorku.ca.
We are having a contest for the top 3 contributors, who will receive $50 of YorkU merchandise.
---
If you are a senior undergraduate student, graduate student, postdoctoral fellow, and love to travel – consider applying for a Mitacs Globalink Research Award.
Through Mitacs's Globalink Research Award (GRA), recipients can get $6,000 for research collaborations with universities abroad. Destinations include Australia, China, EU member countries, Japan, the United Kingdom, Norway, and the United States and more — the complete list of eligible destinations is on the award web page .
Applications are accepted anytime, but those interested are encouraged to apply at least 16 weeks prior to their planned departure.
For other information and questions, please contact international@mitacs.ca.
---
Important Deadlines!
Summer Communication Classes have been posted & Other important deadlines include:
Last day of classes - April 3
Exam period - April 5- 20
Good Friday (University Closed) - April 19th
Exam Schedule:
| | | | | |
| --- | --- | --- | --- | --- |
| AP/COMN 2111 6.00 A (EN) | Sat, 13 Apr 2019 | 14:00 | 150 | TBD |
| AP/COMN 2200 6.00 A (EN) | Mon, 8 Apr 2019 | 19:00 | 180 | TBD |
| AP/COMN 3112 3.00 M (EN) | Tue, 9 Apr 2019 | 14:00 | 120 | TBD |
| AP/COMN 3713 3.00 M (EN) | Sat, 6 Apr 2019 | 14:00 | 150 | TBD |
---
Applications for the 2019 Summer LA&PS Internship Awards are now OPEN!

Gain valuable work experience this summer in organizations committed to social and economic justice, and indigenous rights. Eighteen awards valued at $6300 each are available to all LA&PS Honours students in 3rd or 4th year. Check out the full list of available opportunities and eligibility requirements here.
For more information please contact: eelaps@yorku.ca
*Deadline extended to April 1, 2019*
---
Congratulations to Professor Michelle Mohabeer whose creative essay documentary feature film Queer Coolie-tudes has been selected to screen as part of the media library for industry professionals at the 50th Visions du Réel film festival in Nyon, Switzerland.
---
Professor Jonathan Obar will speaking at Snowden's Lawyer on Whistleblowing and Surveillance, a public event hosted by Hart House Debates and Dialogue and Amnesty International U of T. For more information click here.
---
Natalie Coulter - visiting scholar at Linköping University
Professor Coulter, a visiting scholar at Linköping University in Sweden, will be doing a workshop on "Global Girlhoods: From Imaginings to Embodied Experiences", April 11-12.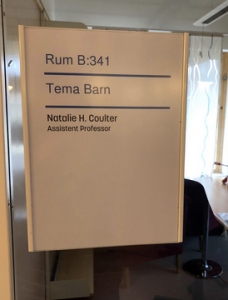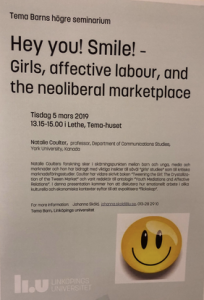 Click here for more details.
---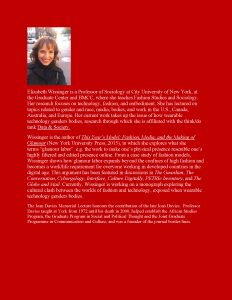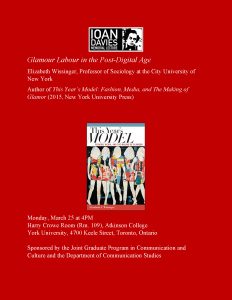 Upcoming Ioan Davies Lecture
Elizabeth Wissinger, an important scholar in critical fashion studies will be speaking on March 25, in Atkinson College's Harry Crowe Room, at 4pm. The event is presented by the Communication and Culture Graduate Program.
---
ComnCult Speaker Series
On March 27, ComCult is presenting a friendly fireside lunch about the graduate school experience.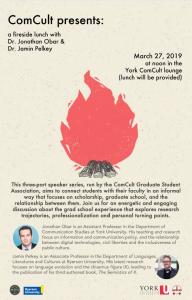 ---
CSSA News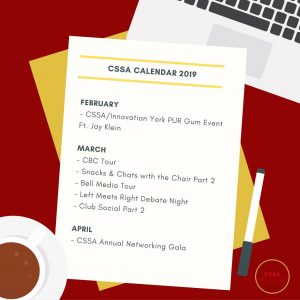 The CSSA has been very active!
The team recently took a tour of the CBC, where they were able to watch live broadcasts of the News Network. The tour included the control room and walking the studio floor. They also had the opportunity to speak with journalists and on-air staff.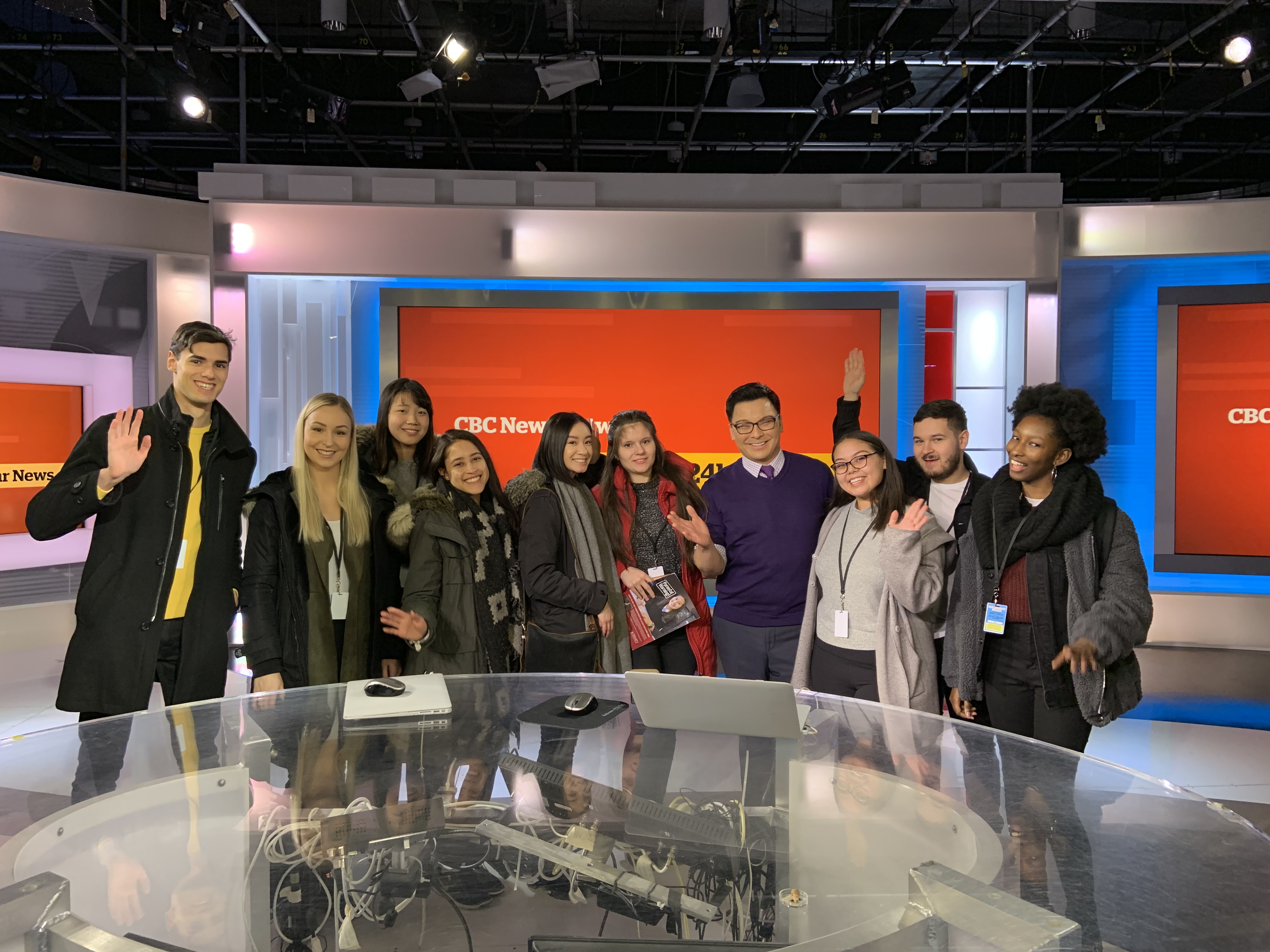 Up next is Left meets Right Debate Night, an open discussion on political views. Come on out for a fun and politically engaging night!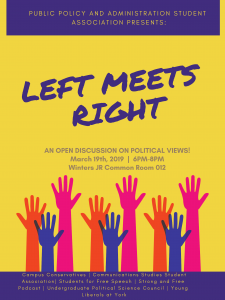 RSVP (it's a free event)
For more information on the CSSA team, check out their Instagram and YorkU page.
---
What's happened
Guest Speakers
On Monday, March 11, Professor Jonathan Obar hosted two guest speakers at his COMN 2500 Information and Technology course.
First up (via Skype) was Cam Gordon, Head of Communications, Twitter Canada. He spoke of his educational background and career trajectory.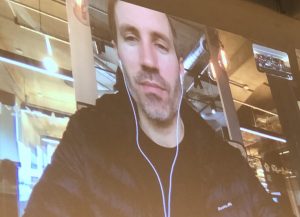 Next up was Steve Herkovits, Ad Solutions Enginieer, Google Canada. His humorous PowerPoint about his journey had the students engaged and led to many questions during the Q&A.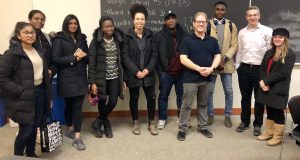 ---
Internal Wikipedia Awards - Kenny Edwards
Communication Studies student Kenny Edwards has been nominated for an Internal Wikipedia Award.  Kenny is nominated for the did you know segment of the homepage for writing about Bell Let's Talk, a program designed to support mental health all across Canada.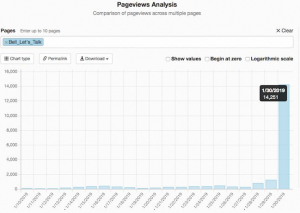 Kenny's contribution to the Bell Let's Talk page also earned him a nomination for an award within the Wikipedia Education foundation for recognition of student editors.
During the Bell Let's Talk Event his article got almost 15,000 views. Congratulations Kenny!
---
LaunchYU Speaker Series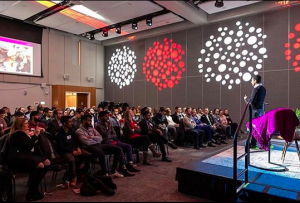 LaunchYU has partnered with York University's Alumni Engagement team to create the LaunchYU Speaker Series; featuring top York University alumni who are entrepreneurs. Each part of the evening series aims to capture the real stories, challenges, successes and failures that these accomplished grads have encountered in their journeys.
On Thursday, Feb. 28, 2019 Jay Klein, founder & CEO of The PÜR Company visited the Second Student Centre and spoke about his experiences through enterpeneuship. Klein moved from Florida to Toronto in 1998 to attend York University. He graduated in 2002 with a double major in Political Science and Communication with honors.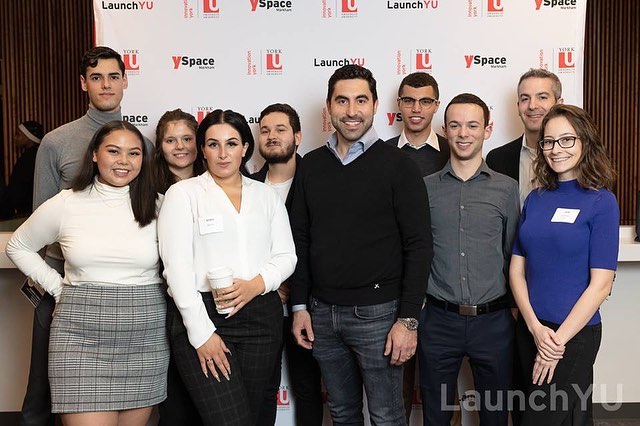 ---
Communication Studies Alumni Panel

The Department of Communication Studies, the Career Centre and LA&PS partnered together for a Q&A with Communication Studies Alumni.
Advice and tips given by the panelists included: taking advantage of resources available to students (as well as online), be professional in all situations, invest in personal branding, tailor cover letters and resumes for each specific job applied for and to be cognizant of what is required for different roles.
See more of the story here.