July News 2019
Please register for your fall and winter courses, as we have many returning courses and lots of new courses!
---

York's School of Continuing Studies is launching a new Post-Graduate Certificate in Public Relations in September 2019.  This 8-month program is ideal for Communication Studies graduates who are looking to get into the field of public relations/corporate communications.
Courses
1. Fundamentals of Public Relations
2. Content Creation, Strategic Messaging and Storytelling
3. Integrated Marketing Strategies
4. Internal Communications and Change Management
5. Strategic Planning, Research and Measurement
6. Stakeholder Relations and Community Engagement
7. Reputation Management and Crisis Communication
8. Public Relations in Practice
9. Work Placement (OPTIONAL – 8 weeks)
Program Details
• Each 36-hour course meets twice a week for 6 weeks
• Classes meet from 3:30-6:30pm, on campus at York
• Instructors are practitioners – so they understand the latest trends
• The program is cohort based - students move through the program together as a group
• York alumni get a 10% discount off the program fee
For more information and to APPLY - http://continue.yorku.ca/certificates/post-graduate-certificate-in-public-relations/
---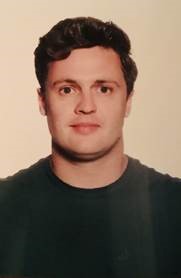 Andrew Alexander Monti is a new professor in the department. He is a media and communications subject matter expert and will be teaching:
COMN 3150 Introduction to Research Methods in the fall
COMN 3100 Foundational Communication Theory in the fall
COMN 3101 Contemporary Communication Theory in the winter
COMN 4140 Communications Field Experience: Corporate and Cultural Industries, a fall/winter course.
For more information on his 4140 Communications Field Experience, go to http://comn.laps.yorku.ca/students/field-placement/
---
What's coming up
During the 2019-2020-year, Communication Studies is celebrating 40 years as a program and 10 years as a department!
Beginning as Mass Communication (Media) Studies and housed in the Division of Social Science, the now distinct Department of Communication Studies is a top ranked program in the province and country.
In professional and everyday life knowledge of communication is essential. Through our three thematic areas (Media, Culture and Society, Politics and Policy and Critical Technology Studies) students are taught to question, analyze and creatively reflect on the wide range of media systems. Our curriculum continues to encompass theoretical, applied and experiential learning and the research interests of our faculty reflect our diversity and excellence as a Department.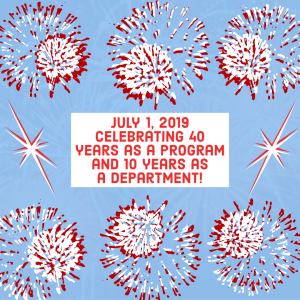 ---
What's happened

Anne MacLennan presented Mediatization of the Poor:1945-2015, at the International Association of Media and Communication Research in Madrid, Spain, 10 July 2019.

---
Professor Shirley Roburn participated in the Imagining Indigenous Solarities workshop stream at the Solarity: After Oil School 2 conference on May 23-25, 2019, at the Canadian Center for Architecture (CCA) in Montreal. It was an international, cross-sectoral, multi-disciplinary and collaborative event.

She also presented work at the HASTAC, Canadian Communication Association, and Waterlines: Confluence and Hope through Environmental Communication, the 15th biennial Conference on Communication and Environment (COCE) conference.
---
Esteemed Associate Professor Patricia Mazepa retired on July 1.
Her accolades include organizing the 2006 Canadian Communication Association, 75th Congress of the Humanities and Social Sciences, York University conference, working on a collaborative research lab, teaching the Field Experience Placement Course, and numerous publications (books, journal articles, conference papers, etc.).
http://profiles.laps.yorku.ca/profiles/pamazepa/

We thank Professor Mazepa for her tireless work within the Department of Communication Studies and wish her well! We look forward to continuing to work with her in her new role as Professor Emerita! Congratulations!