The deadline to graduate is approaching, students are encouraged to submit their application before it's too late!
For information about convocation visit York Convocation website.
Summer Communication Classes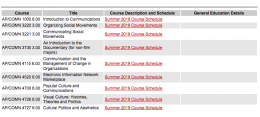 Summer Communication classes have been released, the list of courses that are available are above. Find out when you can enrol.
---
Innovation York - February 28, 2019, 6:00 pm - 8:00 pm
LaunchYU has partnered with York University's Division of Advancement & the Communication Studies Students Association to bring you the LaunchYU Speaker Series; a series featuring top York University alumni entrepreneurs. Each part of the series will aim to capture the real stories, challenges, successes and failures that they have encountered in their journeys.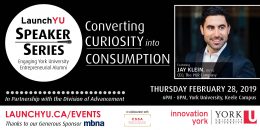 Speaker:
Jay Klein
CEO, The PUR Company
Jay Klein is a born entrepreneur who lives by a philosophy that with hard work and perseverance, everything is possible. Among Jay's passions are marketing, entrepreneurship, and business - which he uses to inspire those around him daily. Jay's vision was to develop a chewing gum free from chemical sweeteners, and safe for individuals with any allergies or dietary sensitivities. Having made this vision a reality with PUR Gum, he is on a mission to motivate and educate people around the world while providing them with great-tasting, high quality products.
The PUR Company launched in 2010 with PUR Gum after leading a team of professionals at Drivertise International, the first company Jay started in 2001. After he succeeded in selling his first pack of gum, he challenged himself to transition his small accomplishment into a full-fledged business, which has now become the #1 selling aspartame-free brand worldwide. Having expanded its product line with Mints and Popcorn, The PUR Company is a global leader in the continuously growing health food and better-for-you industry.
Jay was recently named on 2018's list of Canada's Top 40 Under 40. The PUR Company has been recognized as one of Canada's Best Managed Companies as well as Canada's Most Admired Corporate Cultures. PUR was also ranked top 10 on Profit 500's list of Canada's Fastest Growing Companies and #1 in Manufacturing.
Jay's optimistic creativity was developed at a young age, selling candy out of his backpack in the 6th grade. He moved from Florida to Toronto in 1998 to attend York University. He graduated in 2002 with a double major in Political Science and Communication studies with honours. Klein was the recipient of the 2014 Ernst & Young Entrepreneur of The Year, Emerging Entrepreneur Award. Jay is a member of Young Presidents' Organization (YPO) and in addition to his professional achievements, sits on the Board of several charitable organizations that support the youth and Jewish community.
---
Career Conversations Panel with Communication Studies Grads March 5th, 2019
March 5th, 2019
2pm-4pm
Senate Chambers N940 Ross Building
Wondering what to do with your Communication Studies degree? Want to meet York Alumni and other professionals working in the communications field?
Connect with graduates from the Communication Studies program who are currently enjoying their careers and get the inside scoop on what it's really like to work in this field. During this panel, professionals will share their personal stories about breaking into the field, how their career paths took them from graduation to where they are now, what knowledge, skills and experience helped them succeed in their jobs and what types of opportunities are available in the field. The panel will be moderated by one of the Career Centre's team members and followed by an open forum where students will have an opportunity to ask the panelists their own questions.
PANEL MEMBERS
Lyan Khazanchi
Communications Manager, TD Bank Group
Sandy Couto
Director, Executive Communications & Special Projects, WE Charity
Sherine Osbourne
Communications and Marketing Advisor, Government of Canada
Manuel Arellano
Manager, Communications and Change Management, Scotiabank
Adrienne Middlebrook
Coordinator, Marketing & Communications, Greater Toronto Hockey League
Christine Bernard
Communications Manager, Shaw Communications
---
Pathway of Hope, Community Forum: Breaking the Cycle of Poverty, February 26th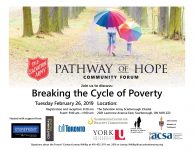 Prof. Anne MacLennan will be participating in a panel as Pathway of Hope, Breaking the Cycle of Poverty on February 26th.
The talk will be held at The Salvation Army Scarbrough Citadel with the registration and reception at 8:30am and the talk beginning at 9am.
---
Social Science and Communication Studies Awards Ceremony - March 19th, 2019
Our Social Science & Communication Studies Awards Ceremony (held jointly with the Department of Social Science), is scheduled for Tuesday, March 19th from 12 noon to 3 pm, in the big Event Hall on the Conference Room 215 (2nd floor) in the New Student Centre.
The awards include: Penny Jolliffe Scholarship, Dalton Kehoe Prize, Eric Koch Award, Jerry Durlak Prize, Reva Orlicky Memorial & Founding Friends Award, Fokus Media Award #1 (COMN 3700 & 3701), Fokus Media Award #2, York International Exchange Award and, Arthur Siegel Memorial Award
---
Congratulations to Professor Ganaele Langlois for receiving the Insight Development Grant 2018-2020
with Collaborators: Sarah Sharma (U. of Toronto), Rachel McHenry (Contemporary Textile Studio Co-op), Munira Amin (Contemporary Textile Studio Co-op).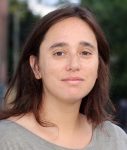 The grant was awarded for the Communication Beyond Words: Textile and Social Change project explores the history and relevance of textile as a universal medium of communication capable of addressing systemic global inequalities. This project argues that while textile crafts might seem quaint today, they provide the critical means to address systemic global inequalities such as cultural appropriation, environmental degradation, wage disparities between designers and artisans, and socio-economic pressures on indigenous and local communities.
---
Impression - Undergraduate Journal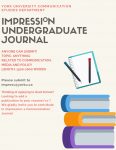 The Department of Communication studies, in partnership with the CSSA, is doing a call for submissions. Papers on Communication, policy and media are being accepted for our undergraduate student-run journal. Papers with original content and visuals are encouraged. The papers should be between 1500-6000 words. This is a great way for undergraduate students to get a publication, which looks impressive on a c.v if you're thinking of applying to grad schools. Please email your submissions to impress@yorku.ca.
Please submit now. There will be plenty of time for the editors to help the authors edit their work.
---
Field Experience Course (4140) available to ANY fourth-year Communication Studies Majors interested
Great news! For the first time, the Field Experience Placement Course (4140, 6.0) will be available to all fourth year Communication Studies Majors, who are interested.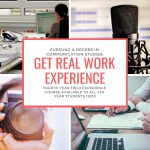 Targeted toward students, who are interested in gaining experience in the workplace while earning credits, the course will be open for Fall/Winter 2019/2020 Students will have the opportunity to work in many different sectors within the field of Communication. The individual placements will be 8 hours a week usually a full work day. Combined with group discussions, application of course material and development of critical skills. Students in the course will have classes and workshops periodically over the course of the year.
If you have any contacts or are interested in any dream placements please send all suggestions to the Department Chair, Professor Anne MacLennan at comchair@yorku.ca
---
Featured Speaker from the Black Lives Matter Movement, Brieanne Berry Crossfield in Communication Social Movements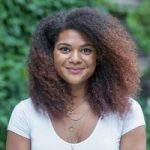 In Professor Petrick's class Communicating Social Movements (AP/COMN 3221 3.00) speaker, Brieanne Berry Crossfield discussed Beyond hashtag activism: BLM-TO and the media on February 14th, 2019 Brieanne Berry Crossfield is an organizer and communications specialist, with a focus on equity and public education. Both her non-profit and academic work is influenced by her deep commitment to Black Studies, Anti-Racist and Feminist Theory, as well as Cultural Studies.
Most recently, Brie completed her M.Ed from OISE/UofT Social Justice Education where her research explored Black knowledge production on social media, questions of being the "Other" within the African diaspora and the implications of creating Black Identitie(s) under modernity. Currently, she works as a Campaigns and Advocacy Coordinator at a students union in the city of Toronto.
---
Social Media Clickwraps and the "Manufacture of Consent"
Professor Obar's article on Social Media Clickwraps and the "Manufacture of Consent" was featured on "The blog of the Stigler Center at the University of Chicago Booth School of Business". The article discusses how internet users interact with the terms and conditions they are presented with when using online services. The whole article can be found on the Pro-Market - The blog of the Stigler Center at the University of Chicago Booth School of Business.
---