For BuzzFeed News reporter Jane Lytvynenko, disinformation in the media is a widespread and concerning issue. The 2016 U.S. election, Myanmar gaining internet access 2013, and the 2014 protests in Ukraine, were events where disinformation led to hate and violence – and Lytvynenko's job is to try to untangle it. "We collect all the falsehoods online, and we roll them into an ongoing post, which I also live tweet on Twitter, and we sometimes translate into video. What it does is it's essentially a public service. It shows people what information they shouldn't trust while the information vacuum is being filled by what we do know."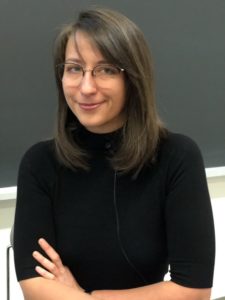 Speaking to students in Lise Lareau's COMN 4130 course recently, Jane explained how her team uses an online verification technique called open-source intelligence. This method, first used by various military operations, gathers information that is already publicly available and tells you as much as possible about a situation or a person. "What this means is, for instance, we see a video and we don't know where it came from what we do is we look at all the other instances where that video has been shot. If we're not able to find that, then we try to geolocate the video by trying to figure out what are the defining characteristics in the background that we can latch on to that can help us understand where the video was shot or when the video was shot. We look at things like the shape of mountain ranges the weather for the day where people may have been." This highly specialized skill set ended up assisting Jane and her BuzzFeed coworkers in their unionization efforts. "When we were having the conversation about unionization and who should be the person to put their name forward, I volunteered because I knew that it would be difficult to replace me because I had this skill set."
The small BuzzFeed office began thinking of unionizing in 2018. Although most were on board, they deemed it too risky as the BuzzFeed UK team had failed in their unionization attempts. The idea was brought back though during a traumatic round of layoffs (that decimated 15% of the workforce) where it was revealed that the ones let go would not get a payout for the time off that they had accrued.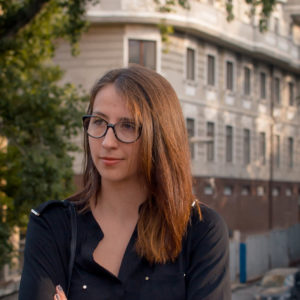 A letter, sent by the Workers Council and signed by nearly 600 BuzzFeed employees (including managers), was the single uniting catalyst that changed the company. "…really showed that the power of what workers can do when they say, 'no, we're all together on this issue. You're going to change the way the company has been run.'
Jane and her co-workers realized that the smartest solution would be to unionize at the same time as her U.S. colleagues. "We announced our intention to unionize on February 13th, which was perfectly timed with the U.S. union on the same day. That gave us a huge degree of protection that we really wouldn't have had if we unionized the year prior."
Although there was pushback and hurdles, Lytvynenko and her co-workers eventually unionized in March 2019, making history in the process. "It is also the first time that any media union unionized with the same place (CMG in Canada, NewsGuild in the U.S.) - they're sister unions. It's the first time that that has ever happened."