It's Women's History Month in Canada! To celebrate, we are featuring several inspiring Canadian women in the media. Some are pioneers, paving the way for future generations, others are currently doing extraordinary things.
Broadcast journalist Betty Kennedy became best-known to most Canadians as a panelist on Canada's longest-running television program FRONT PAGE CHALLENGE, a CBC-TV production which she joined in 1962 and appeared regularly until its final broadcast in 1995.
Doris Anderson (November 10, 1921– March 2, 2007) was the editor at Chatelaine magazine and a champion for women's rights. She pushed for the creation of the Royal Commission on the Status of Women, which paved the way for huge advances in women's equality. She was also responsible for women getting equality rights included in the Charter of Rights and Freedoms.
Trey Anthony is an award-winning playwright, actor, and stand‐up comedian. She has been entertaining Canadian audiences for almost two decades.
'Da Kink in My Hair was a comedic drama based on Anthony's award-winning play of the same name. The show was set at Letty's, a hair salon in Toronto's Caribbean community, and featured an ensemble group of women.
Journalist and Department of Communication Studies alumna Tamara Khandaker hosts Wait, There's More, a daily podcast that will provide a deeper understanding of current events.
Thérèse Casgrain (1896–1981) was a host for the prominent radio program, called Fémina, for Radio-Canada. She was also an activist and political leader, founding the Provincial Franchise Committee for Women's Suffrage in 1921.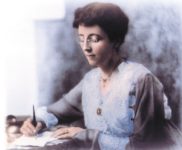 PEI author Lucy Maud Montgomery wrote more than 20 novels, 500 short stories, two poetry collections, and many journals and essays. Several of her books have been turned into critically acclaimed television shows.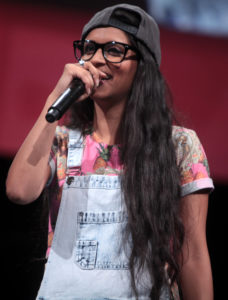 York University graduate Lilly Singh's accomplishments include over two billion views on YouTube, a new book and a new late-night talk show!
Linda Rankin served as the president of the Women's Television Network (WTN) its launch. The channel serves as "information and entertainment programming of particular interest to women."