The Department is pleased to announce four 3-credit courses that will be taught by professionals in the field of Media and Communications Fall/Winter 2019-20!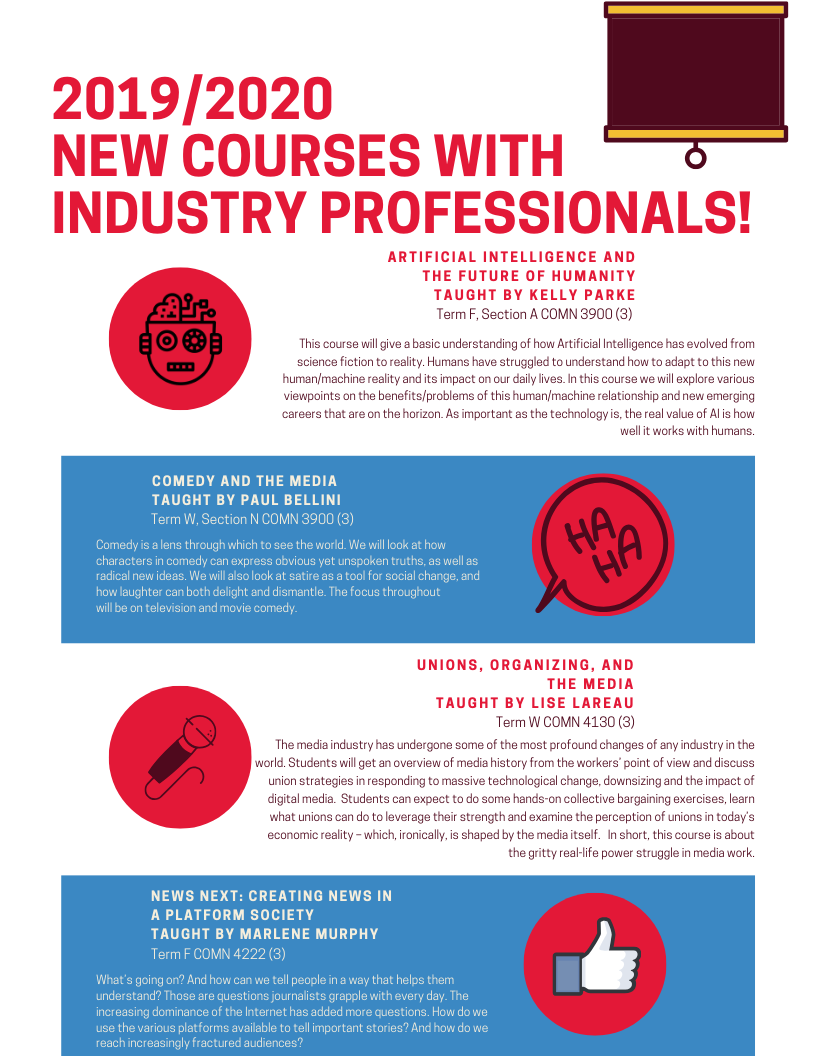 ---
Kelly Parke has been a creative and technical innovation consultant for more than 30 years.
In his design consultancy, he has advised various groups and governments on creative strategies to some difficult challenges. Innovation projects that have ranged from fan experience design in the NFL to strategy for the future of the Canadian healthcare system, affordable housing and economically surviving global warming. He is a course director teaching multiple MBA innovation courses.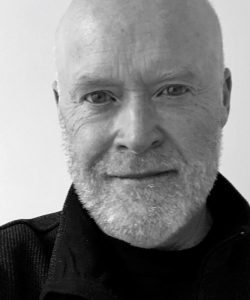 At conferences, he has presented on the topics of technology and creativity to international audiences. He currently leads a design team that researches how to apply artificial intelligence.
---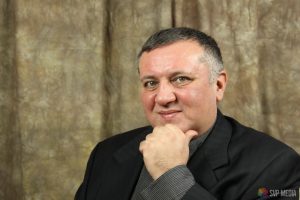 Paul Bellini is an award-winning comedy writer and teacher living in Toronto. He began his career with The Kids in the Hall and continues to work with the troupe members to this day. He was a writer and producer on This Hour Has 22 Minutes, and has also published two books and directed four independent feature films.
---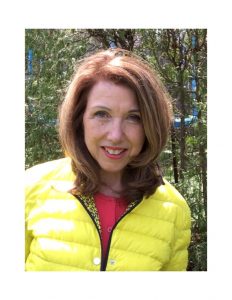 Lise Lareau worked for CBC as a TV news producer for more than 30 years.  For 10 of those years, she served as president of the Canadian Media Guild, the main union at the CBC and other media organizations including the Canadian Press, APTN, Vice Media and most recently Buzzfeed.   Since then, her work has focused on improving conditions for more precarious media workers.  She coordinates the CMG's campaign to gain collective bargaining rights for those in the reality and factual TV production industry, and serves on the federal government's Labour Standards Advisory Committee.
---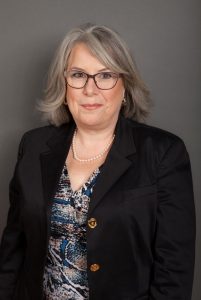 Marlene Murphy, the course instructor, is a producer in the CBC's national newsroom in Toronto who works with reporters and editors across the country to provide daily news stories to local newsrooms. Over the course of her career she has worked as a writer for CBC's The National and CBC News Network, as well as in the CTV national newsroom. She has also published and presented research on internships at the CBC and presented a paper on how broadcast news organizations are shaping rules around social media use by staff.