LaunchYU has partnered with York University's Alumni Engagement team to create the LaunchYU Speaker Series;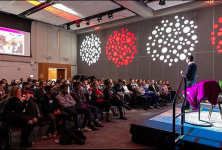 featuring top York University alumni who are entrepreneurs. Each part of the evening series aims to capture the real stories, challenges, successes and failures that these accomplished grads have encountered in their journeys.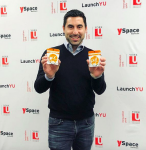 The talks are meant to inspire, motivate and educate students, alumni and community members, on the realities of entrepreneurship in today's world.
On Thursday, Feb. 28, 2019 Jay Klein, founder & CEO of The PÜR Company visited the Second Student Centre and spoke about his experiences through enterpeneuship. Klein moved from Florida to Toronto in 1998 to attend York University. He graduated in 2002 with a double major in Political Science and Communication with honors.

The event was a success, thanks to the Communication Studies Student Association and Innovation York for highlighing the success of York Alumni.